Coastal Carriers began operations in 2004 as a Connecticut based petroleum carrier. The Company management believed there was a critical need for an innovative carrier with state of the art service technology. The goal was to build the safest and most efficient petroleum transportation carrier in the region. Coastal Carriers purchased one tractor, three tank trailers and contracted with a lease operator with humble beginnings. As a result of its commitment to the highest professional service level, the Company quickly established a reputation as a safe and efficient petroleum carrier.
As the Company expanded, the next priority was to purchase a facility to accommodate additional staff and the company-owned fleet's critical maintenance. Now headquartered in Ansonia, Connecticut, Coastal Carriers operates a 24/7 dispatch operation and full maintenance facility to service its fleet of power units and tank trailers.
Customers throughout southern New England and New York are serviced from the Connecticut locations in Ansonia and Bloomfield, as well as its location in New Windsor (Newburgh), NY. Terminals are strategically located close to loading terminals to ensure prompt delivery times. The Company continues to look for new growth opportunities and is poised to do so safely and efficiently well into the future. The staff at Coastal Carriers enjoys the challenge of providing the highest quality service to its clientele 24/7 and 365 days a year. Safe and efficient service works.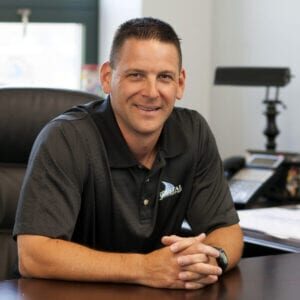 JOHN PRUCHNICKI
President and Managing Partner
John brings to Coastal Carriers over 25 years experience in the petroleum transportation business. Upon graduation from Providence College in 1990, John was part of the management team for one of the largest tank carriers in New England. John learned the transportation business from the ground up, working in every aspect of operations. After the sale of that company, John worked in management positions for two other regional tank carriers before taking on the Presidency of Coastal Carriers, in which he became a key owner.
He possesses a valid CDL license to this day with all endorsements pertinent to the transportation of Hazardous materials. John is currently Chairman of the Motor Transport Association of Connecticut. He is active in a number of charitable organizations and is a board member of the Naugatuck Education Foundation. Since 2004 John has been the leader of a company whose hallmark is safety and service. John is married and has three daughters.
"My interests are challenging myself with all types of fitness training: triathlons, obstacle races, boot camp."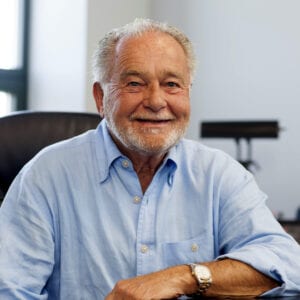 DONALD SCHMIDT
Partner
Don brings 45 years of experience in the petroleum sector to Coastal Carriers. In 2004, Don owned and operated a petroleum distribution company but sold it in 2012 to focus more efforts toward the growth of Coastal Carriers. He has been active in industry associations for many years and is a former President of the Connecticut Energy Marketers Association. He also served on the Executive Committee of the New England Fuel Institute and continues to serve as a Board member of the Motor Transport Association of Connecticut.
As co-owner of Coastal Carriers with John Pruchnicki, Don focuses on company finances, long term planning, sales and tax, regulatory and compliance issues. He is also an advocate for customers on legislative matters that could affect commerce. Don is married and the proud father of two children and four very special grandchildren.