It is well known that the most effective resource the earth gives us access to is oil. At Coastal Carriers, we work 24 hours per day, seven days per week, 365 days per year to provide efficient and reliable service in delivering gasoline and oil to our customers. Coastal Carriers has been in the business of hauling gasoline and oil for seven years. Since the start of the business, we have grown to deliver and maintain over 100 deliveries per day to over 800 stations in Connecticut and New York. We run two 12- hour shifts so we are able to keep a continuous flow of operations
As most know, gasoline and oil are products that people will always need and can never live without. At Coastal Carriers, we work 24 hours per day, seven days per week, 365 days per year to keep up with the constant movement of gas and oil. Every day the world gets a little bigger, and as the world grows, more gas and oil are being used. There is truly no end to our day here at Coastal Carriers. We strive to provide full service to each and every one of our customers. We want our customers to know that there is someone they can call at any time to reassure them that we are on top of getting their delivery to them safely and on time.
When delivering such a hazardous material, safety is of the utmost concern. For Dispatch, that means constant communication. Not only are our trucks running 24/7/365, but so is our Dispatch Team. We make sure we keep all lines of communication open to our customers and drivers. If anyone has a question or concern about ANYTHING at ANY TIME, they are encouraged to contact the dispatcher "on call." Someone will always be available to take your call and assist you.
This business is a non-stop business. Everyone needs their gasoline and oil. We at Coastal Carriers take pride in our 24/7/365 service to you!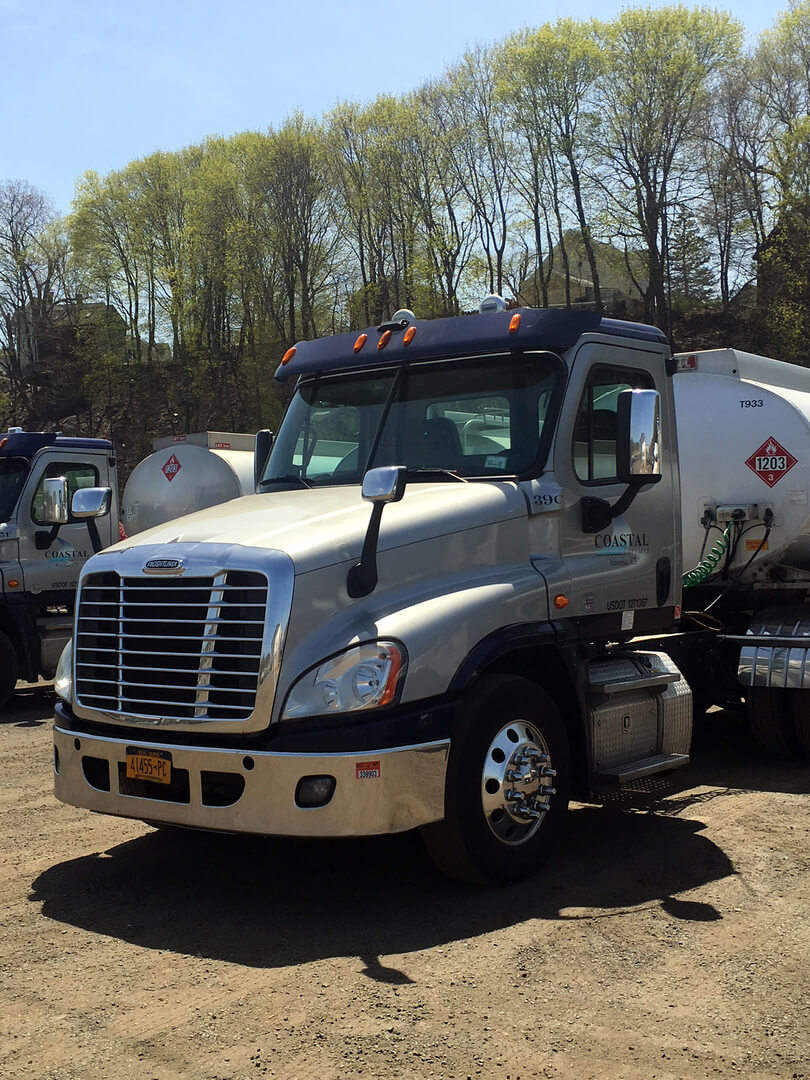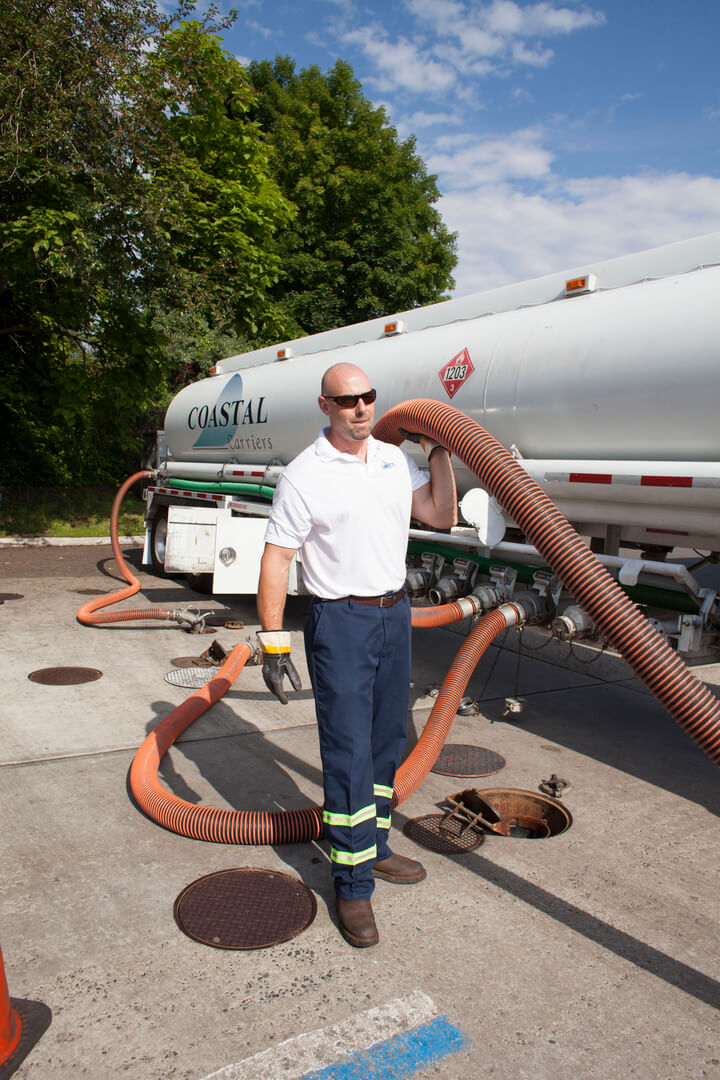 At Coastal Carriers, we service gas stations in New York and Connecticut transporting gasoline, diesel fuels, #2 heating oil, ethanol, and bio-fuel. Given the nature of these products, we strictly abide by Federal Motor Carrier Safety Regulations and, more specifically, Hazardous Materials Regulations.
Coastal Carriers know that our integrity is dependent on a strong reputation for safe, reliable, professional service to our customers. Safety is always at the forefront of what we do. We believe that while servicing our customers, we must maintain a safe environment for the public, our customers, and our employees. Hauling hazardous materials means a strong commitment to safety.
The needs of our customers are ever-changing, and we strive to meet those needs every day. We can make both gravity and pump deliveries, and no matter what the product, our customers can rest assured that we put their needs first. To be a successful carrier, we know that safety and our customers' needs are number one.
We work very closely with terminals to ensure that we can service our customers as efficiently and safely as possible. We know that things don't always run smoothly at the terminals, which is why it is so important for us to have good relationships with each terminal from which we load. Whether it is gasoline, diesel fuels, #2 heating oil, ethanol, or bio-fuel, we work diligently to get the product safely from terminal to station.
Our customers know that they can count on us to get the job done. We work very closely with customers to make sure that their inventory is never compromised. Whether we monitor online or by direct call, stations are kept at inventory levels tailored to meet the needs of our customers.
Our Dispatch team works tirelessly to give customers the best service possible. Outstanding communication is a strong attribute of our Dispatch team. They work hard to keep communication flowing between the stations, the customers, and the drivers. You can count on them each and every day.